Fitostimoline®Crema Vaginale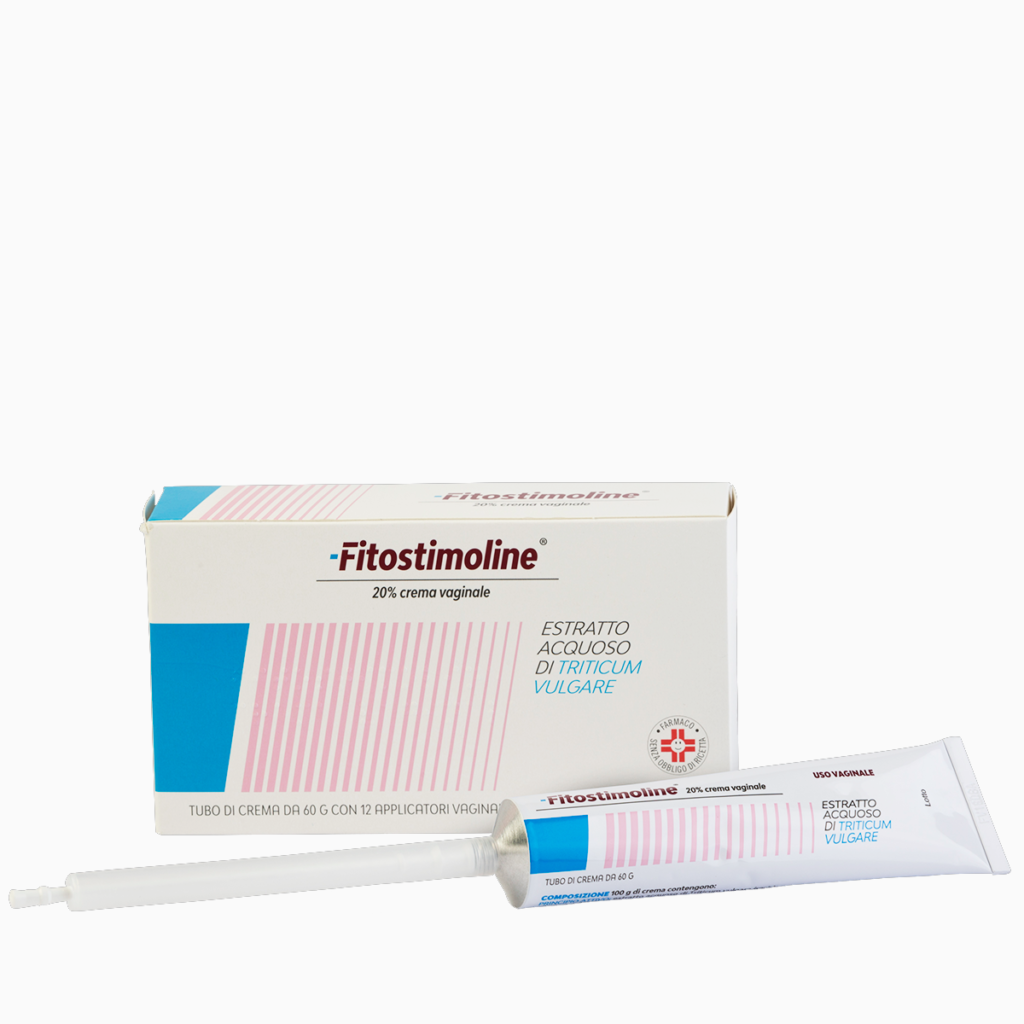 Fitostimoline®20%Crema Vaginale
Fitostimoline Crema Vaginale
Ribonuclease (germinated wheat extract)
60g / piece, with 12 disposable nozzles
FARMACEUTICI DAMOR S.p.A.
WUZHOU DRUG INTERNATIONAL TRADING LIMITED
A topical drug used to treat inflammation and malnutrition of any nature of the female genitals.
Product Details
【Product Name】Fitostimoline Crema Vaginale
【Commodity ingredients】:Ribonuclease (germinated wheat extract), 2-phenoxyethanol; glycerol; white petrolatum, cetyl, sodium octadecyl sulfate; cetyl stearyl alcohol; decyl oleate p-hydroxybenzoic acid Methyl ester; propyl paraben; purified water
【Product description】Topical medicine for treating genital inflammation and malnutrition of any nature
【Country of origin】:Italy​
【Indications】For the treatment of female genital inflammation and malnutrition of any nature
【Dosage】:1-2 times a day or according to the doctor's specific advice.
【Usage】1) Use a closed cap piercer to pierce the cream tube; 2) Tighten the vaginal applicator;3) Press the cream tube until the applicator is completely filled; 4) Unscrew the applicator from the tube, introduce it into the vagina and press the plunger until the medicine is fully squeezed out; 5) Each applicator can only be used once .
【Adverse reactions】 :Fitostimoline 20% vaginal ointment contains cetyl and stearyl alcohol: may cause some allergic reactions (eg contact dermatitis)
【Contraindications】 :No contraindications have been found. This product can also be used during pregnancy and lactation. 
【Storage】 : Store below 25 ° C in the dark
【Reminder】:If the goods and pictures are not completely consistent, please refer to the actual goods received.